PASSPORT Our Restaurant Merchant Services specialize in deploying and providing the lowest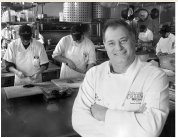 cost merchant services to restaurants. Opening a new restaurant or staying competitive in the business is a major challenge, so we are keeping it simple, low cost and quick for you.

Discount rates are usually quoted with only the qualified rate by most processors. However, a educated merchant (which we want you to be), including most large merchant knows that the least expensive option is our Passport to Interchange Plus effective rate ~0.35% (read more..), at times known as the wholesale rate. You can rest be assured that you will always receive the lowest rates regardless of when VISA/MC changes their nation-wide Interchange rates.

UBS is also pleased to announce the Free Equipment program option. Every merchant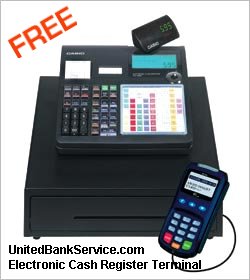 , whether you have a new business, existing business or reprogram has the option to receive a new POS or Hypercom or Nurit POS Terminal or the a Wireless Handheld terminal. This is perfect for your restaurant and eliminates the need to wait 30 minutes to reprogram terminals in the field because every merchant, existing or new, gets the latest Free Terminal. The touch-screen Point Of Sales (POS) system bundle is custom designed for hospitality management and is free; while we will invest in the hardware, you can focus on running your restaurant. In addition, the most popular electronic cash register is free, with exclusive credit card processing technology to deliver the ultimate payment solution, completely free of charge! A credit card terminal is just a credit card terminal, but a ECR manages the money, record sales, price lookup and now will process credit cards in a simple and efficient manner. Your terminal is shipped by ground/air within 24 hours.
Apply online to qualify for a Merchant Account, select your choice for a Free Terminal program
Terminal is shipped upon approval
Power up the terminal and it's ready to go.
Call Restaurant Technical Support if you still need help.
To qualify for Interchange Plus, you must apply online and submit the needed supporting documents in a timely manner..